"Earth art," also known as "ephemeral art" or "land art," involves creating art installations directly on the land in natural areas, using materials from nature.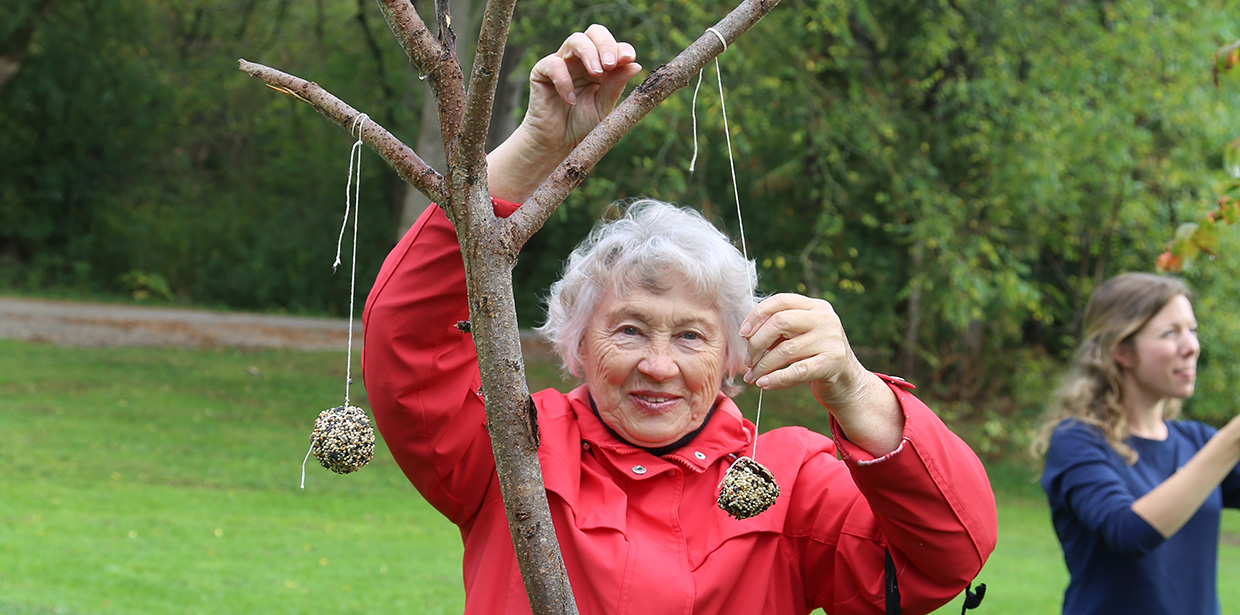 Participants will view a slide show of earth art works, to gain inspiration for their own creations. We will then head out on the trails to create unique art pieces in a natural setting.
Season: All
Mobility Level: Moderate
Mobility Adaptation: After the slide show, participants will work indoors or near the building using natural materials gathered earlier in the day by Kortright staff.
Just select a date, and our team will help with all the rest!
BOOK ONLINE
NEED HELP WITH YOUR BOOKING? Call 416.667.6295 x 602 (Monday to Friday, 9:00 am to 5:00 pm).