Kortright staff will lead you on the trail of sweet Maple Syrup, as you travel in time to learn the methods of the First Nations, the early settlers and the modern producers.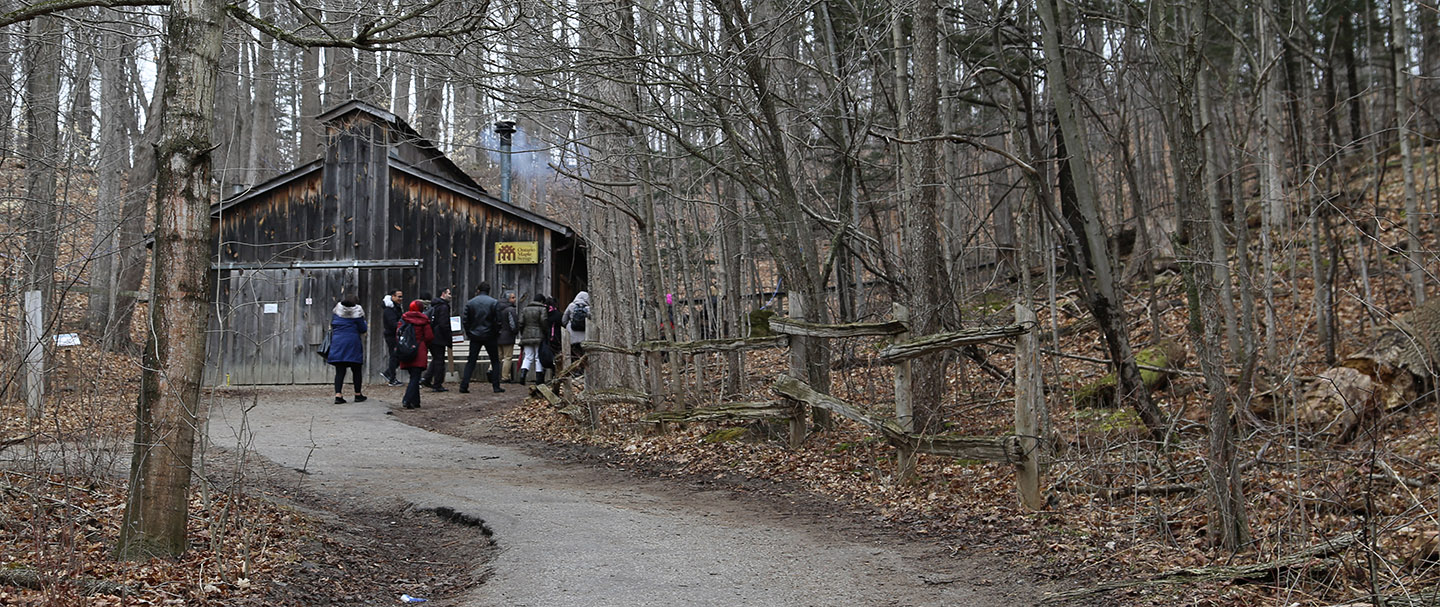 Season: March only
Mobility Level: Steep hill descent and ascent to visit the pioneer kettles and the sugar shack.
Mobility Adaptation: Visitors with reduced mobility can enjoy a modified program delivered in and around the building.
Just select a date, and our team will help with all the rest!
BOOK ONLINE
NEED HELP WITH YOUR BOOKING? Call 416.667.6295 x 602 (Monday to Friday, 9:00 am to 5:00 pm).