The Kortright "Peeper Pond" is home to a variety of exciting aquatic creatures, from tadpoles to water bugs, fish and more.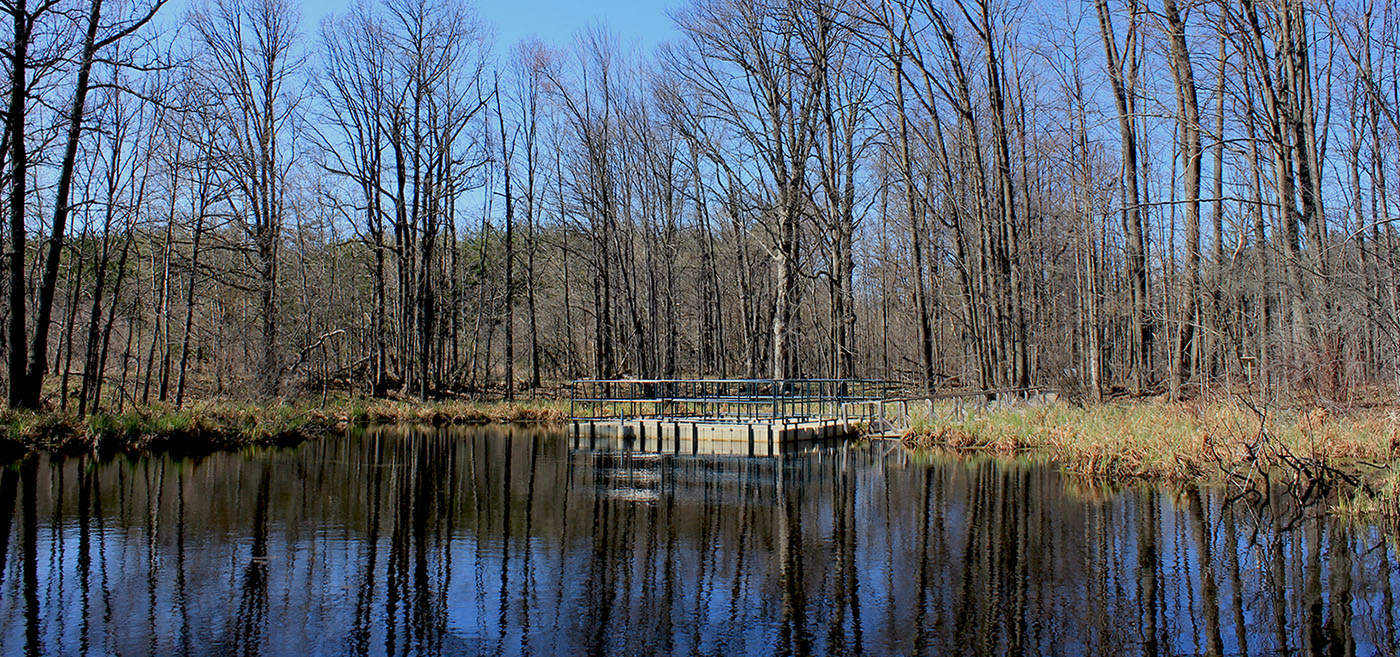 The pond is easily reached by a 10-minute walk along a level, crushed limestone trail, and a floating dock provides safe access to the water for a closer look. The visit is preceded by a slide show.
Season: May to October
Mobility Level: (Pond visit) Moderate
Mobility Adaptation: After the slide show, participants will have the chance to examine living organisms collected earlier in the day by Kortright staff.
Just select a date, and our team will help with all the rest!
BOOK ONLINE
NEED HELP WITH YOUR BOOKING? Call 416.667.6295 x 602 (Monday to Friday, 9:00 am to 5:00 pm).