For ages 9-12
Give your child the opportunity to make the 160 hectares of Claremont Nature Centre their home for a week! Let the forest, stream, and meadow become their backyard, and let their interests and passions guide the day. They will build community, connect with the land, and learn new skills in this immersive overnight camp.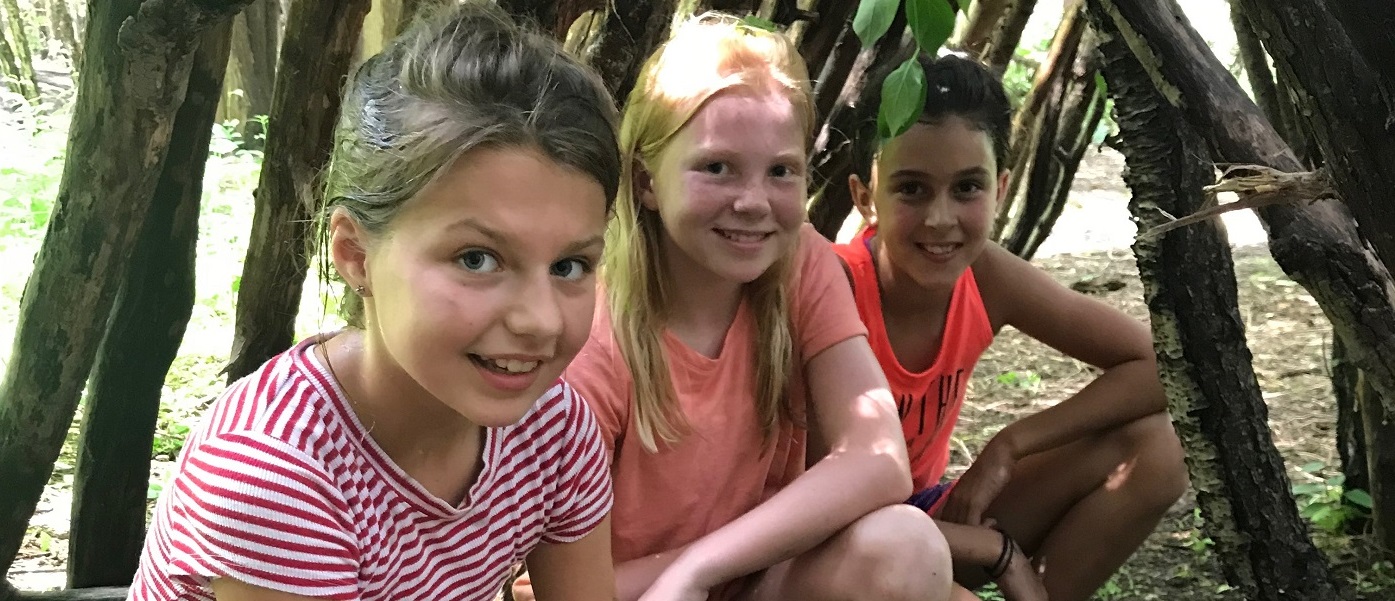 Our camps focus on the individual while helping develop a deep connection with nature and prioritizing skill-based learning. With the support of our experienced camp counselors, campers will learn how to build shelters and fires, practice their identification skills and search for wild edibles in the forest.
Our limited camp registration allows us to follow the passions of the group and support your child's interests through custom learning.
---
CAMP INFORMATION
Dates: Sunday July 7 to Saturday July 13, 2019
Times: Drop-off July 7 at 3:00 p.m. | Pick-up July 13 at 10:00 a.m.
Ages: 9-12
Cost: $720 + HST per camper*
Location: Claremont Nature Centre, 4290 Westney Rd., Goodwood, ON L1Y 1A2
* Price includes: meals (Sunday dinner to Saturday breakfast), snacks, accommodations, programming
REGISTER NOW
---
ABOUT CLAREMONT NATURE CENTRE
Claremont Nature Centre is located on a beautiful 160-hectare property in Durham Region. The pristine Duffins Creek runs through the property, which is flanked by valley slopes of mixed woodland and open meadows.
The nature centre, which opened in 1970, is a panabode cedar log building with a spacious lounge, wood burning fireplace, dining area and classroom. Rooms sleep two to six participants in bunk beds.
In addition to a wide variety of activities, Claremont Nature Centre provides the opportunity to explore one of the region's healthiest cold water streams as well as a chance to look back at our heritage in a restored pioneer log cabin.
LEARN MORE ABOUT CLAREMONT