For ages 9-13
Explore the GTA's wild backyard in a fun-filled overnight camp close to home!
Give your child a great summer soaking up the sunny days on the forest and trails of Albion Hills Field Centre. Mountain biking, outdoor camp-outs, swimming in the pool, catching crayfish in the creek and just being a kid are all part of this laid-back, child-centred camp.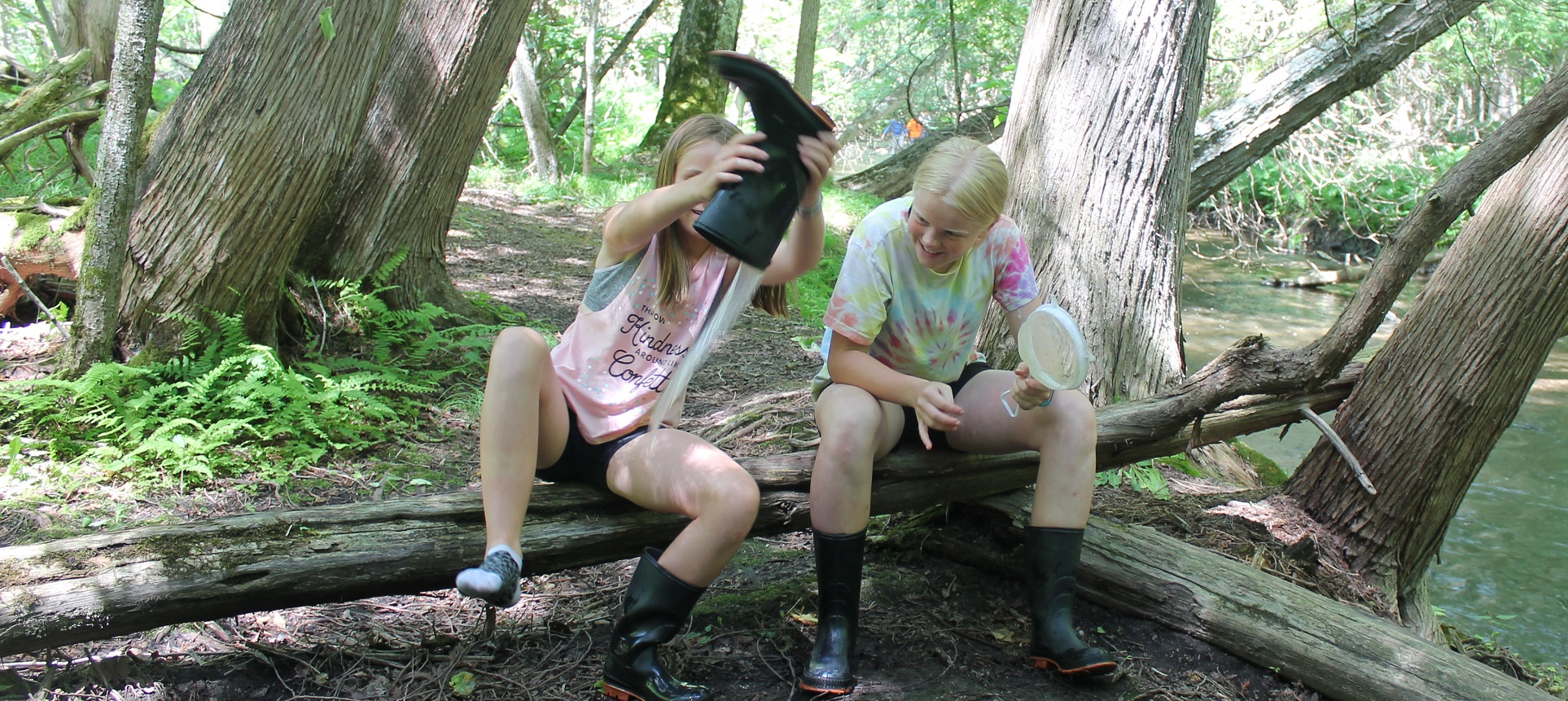 Let Albion Hills' inspiring 1,200-acre conservation park become their backyard as they make new friends, connect with nature, grow and learn.
Albion Hills' small-scale adventure camps allows for individual attention from our experienced camp counselors and outdoor education specialists.
To learn more about packing, preparation, the ABCs of the camp experience and more, be sure to check out our Parent Handbook.
DOWNLOAD A COPY
---
CAMP INFORMATION
Dates: Sunday August 11 to Saturday August 17, 2019
Ages: 9-12
Cost: $720 + HST per camper
Location: Albion Hills Field Centre, 16500 Hwy. 50, Caledon, ON
REGISTER NOW
---
ABOUT ALBION HILLS FIELD CENTRE
Albion Hills Field Centre has been delivering overnight education and recreation programs for 55 years, teaching children from the GTA about nature, adventure, leadership and teamwork.
The field centre is a welcoming, spacious cedar and granite, chalet-style building, located in Albion Hills Conservation Park in Caledon. The fresh and inviting landscape is within the Humber Headwaters region, a part of the environmentally significant Oak Ridges Moraine.
In 2019, Albion is drawing on decades of programming excellence and outdoor education experience to launch its own overnight summer camp.
Comfortable and clean indoor accommodations, delicious, healthy, kid-friendly food and lots of time on the trails, in the meadows and by the stream will help your child build confidence and independence, and create lifelong memories.
LEARN MORE ABOUT ALBION HILLS