THE NATURE SCHOOL at Claireville
2022-2023 Registration is Now Open!
The Nature School at Claireville takes place primarily outside on Claireville Conservation Area's 848-hectares property, with access to a wide variety of natural ecosystems and accessible trails.
Students will have use of the Claireville Education Centre, which includes a private indoor learning space in case of inclement weather.
Primary School
Our primary school program is for students from Kindergarten to Grade 3.
Students are placed in a multi-age grade: an approach to education in which students are treated as individuals and their skills are built from the starting point of where they are at, rather than what grade they are in.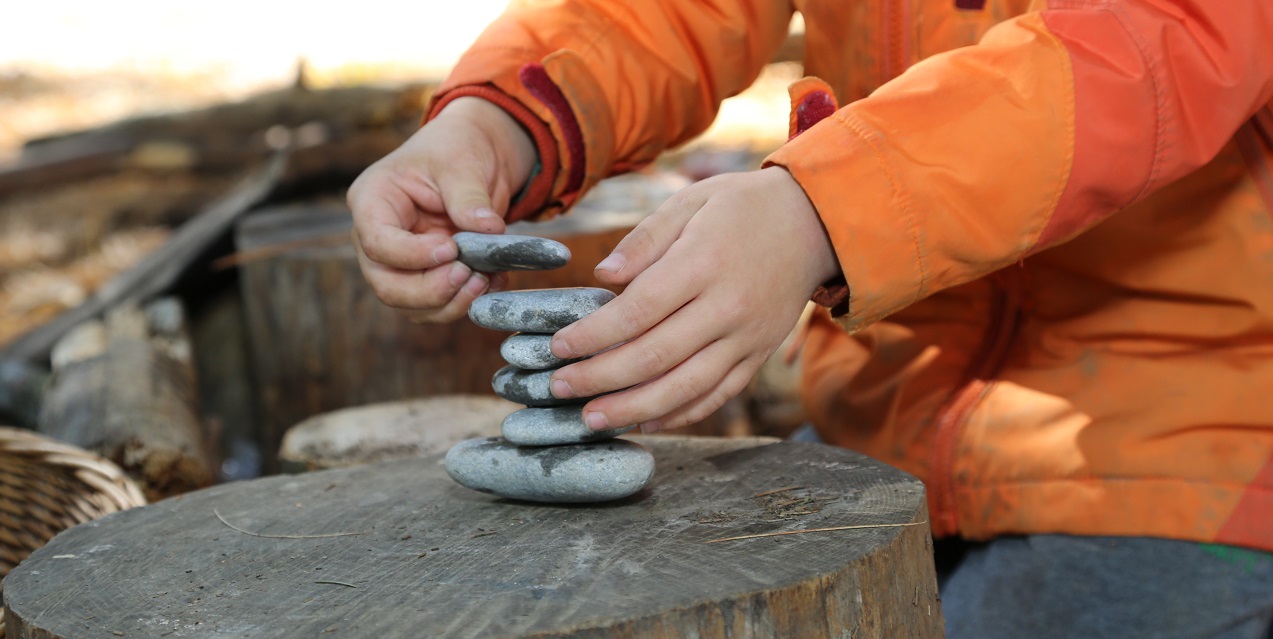 Registration for the 2022-2023 school year is NOW OPEN.
Please contact Visitor Services at (416) 667-6295 ext. 3 or email vservices@trca.ca to find out how to apply.
Minimum registration required. Deposits will be returned if program does not meet minimum registration requirements.
Preschool
The Nature School Preschool uses a child-led approach to learning that is exploratory, inquiry-based, fun and unhurried.
Children interact with the natural environment through the use of loose parts, creative play, shelter building, whittling wood, cooking on an open fire, knots, making woodland crafts and sharing stories.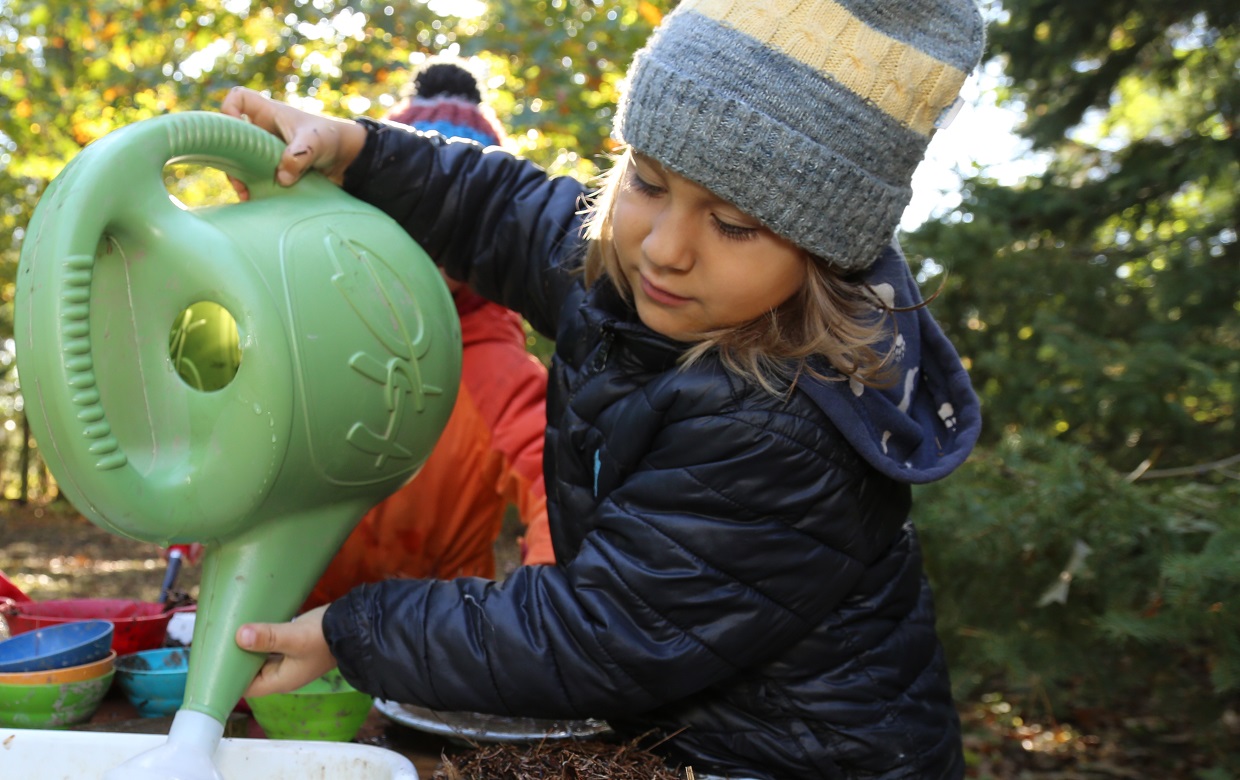 The Nature Preschool is offered to children who are 2.5 to 5 years of age and are potty trained.
The program runs from September to June.
The Preschool Program at Claireville is offered on Mondays and Tuesdays.
Hours: 9:00 a.m. to 12:00 p.m.
Registration for the 2022-2023 preschool year is NOW OPEN.
Please contact Visitor Services at (416) 667 6295 ext. 3 or email vservices@trca.ca to find out how to apply.
Minimum registration required. Deposits will be returned if program does not meet minimum registration requirements.
CANCELLATION POLICY
Cancellation requests received by TRCA more than 14 days before the start of the camp program will receive a 75% refund of the relevant program fees paid. Cancellation requests received by TRCA less than 14 days before the start of the camp program do not qualify for a refund. Please contact us in cases of sickness prior to the program so we can be in touch about rescheduling or refunding. Rescheduling is subject to availability. There is no refund for camp days missed or children opting not to participate in activities. Cancellation requests must be received in writing by email to vservices@trca.ca. Minimum registration numbers required for camp to operate. In the event TRCA must cancel the camp due to low registration or government order, a full refund will be issued.
MEET OUR STAFF
Teachers at The Nature School hold one or more professional designations, including certified Forest School Practitioners, Registered Early Childhood Educators and Ontario Certified Teachers with degrees in Outdoor Experiential Education, as well as extensive experience working with children in their early years.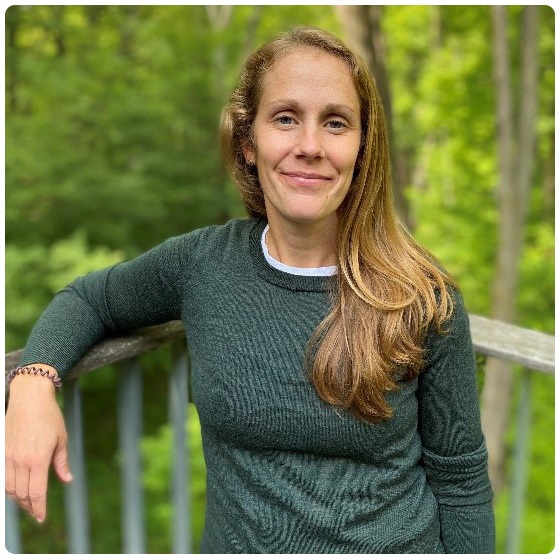 Jasmine Green, Supervisor, Claireville Education, OCT
Jasmine has been an outdoor educator for more than 15 years. With a B.Ed in Outdoor and Experiential Education, a Forest School Practitioners Certificate, and general love and enthusiasm for bringing kids outside, she has helped to develop and deliver nature programming for children of all ages.
Jasmine has worked at The Tawingo Outdoor Education Centre, The Toronto Botanical Gardens, and The Kortright Centre for Conservation. She is excited to bring her passion for the outdoors to The Nature School at Claireville.
Jasmine believes that there is no such thing as bad weather, just bad clothing. When she's not teaching other people's offspring, she spends her time raising her own adventurous kids, taking them hiking, camping, and exploring!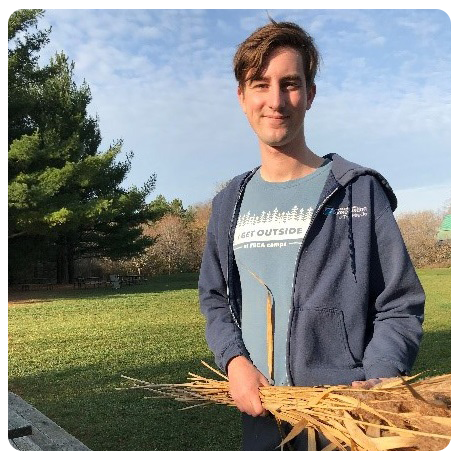 Ken MacGillivray, Teacher, The Nature School, OCT
Ken grew up in Etobicoke but spent his childhood weekends and summers at his family's cottage on Lake Huron on the Bruce Peninsula. He went to York University to become a teacher, and then to Humber College for a Certificate of Outdoor Education.
Ken briefly worked at a museum near his cottage, then at a YMCA camp in a National Park. Finally, he worked for two years as a primary school teacher at a reserve in Northwestern Ontario.
Ken started his time with Toronto and Region Conservation Authority (TRCA) as an environmental educator at the Kortright Centre, and he has been working for TRCA ever since.
Ken enjoys camping, hiking, canoeing and birdwatching, and he still spends a lot of time at his family's cottage. He also has a passion for conservation and volunteers with the Canadian Chestnut Council.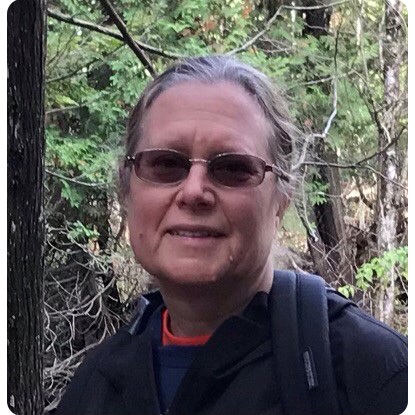 Betty de Groot, Educator, The Nature Preschool
Betty de Groot's love for nature began on the farm where she grew up, in rural Bolton. As a child she knew she wanted to be a teacher, and she was educated in the Trent-Queens Concurrent Education program.
Betty spent 31 years teaching elementary school children in Toronto, Brampton and Caledon. She especially enjoyed her kindergarteners, whose love for nature and sense of wonder never ceased.
Betty was also a leader of her schools' Eco Team. For 21 years, she learned and shared with her various enthusiastic members what it means to value our precious home, the Earth. From community clean-ups, to bike rodeos, to butterfly garden building, the experience led her and the students to know the beauty and joy of being outdoors.
Betty looks forward to welcoming all children in outdoor settings to explore, and challenge themselves and experience wonder in nature.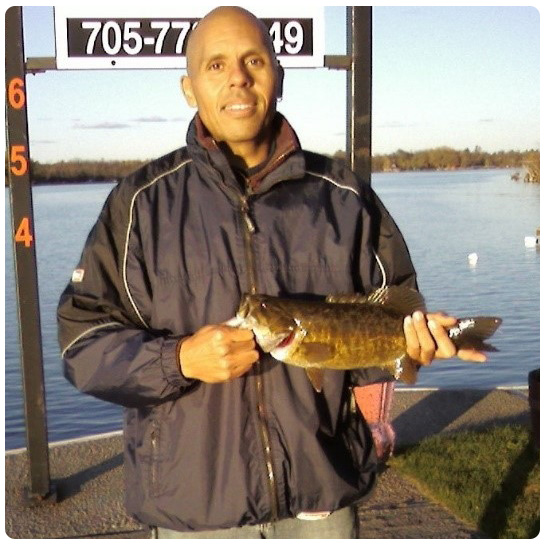 Ralph Varga, Educator, The Nature Preschool
Ralph graduated from the Recreation Leadership program at Centennial College. He grew up in Toronto with a passion for nature and the outdoors, likely spawned through fishing trips with his dad from a very young age.
Ralph has worked in many educational settings with children, from special needs kindergarten to sport programs, and finally 18 years in childcare, working with preschoolers right up to school-agers. Most recently Ralph was a program staff member at the Claireville Nature Summer Camp.
Along with his many years of experience, Ralph brings ideas, passion, and a gentle nature to help guide and support the learning and development of young children.
Ralph enjoys fishing, hiking, baking, gardening, and co-op board games.