This seven-part course provides information and hands-on opportunities for the beginner beekeeper.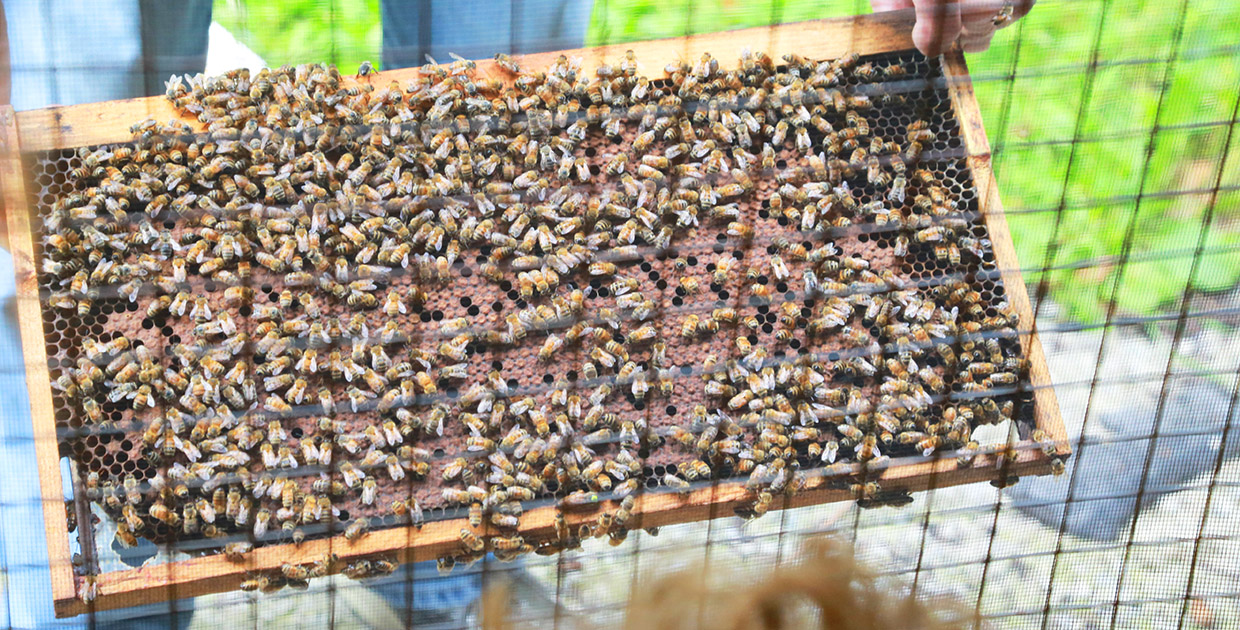 Led by experienced apiarists, this course will walk you through the active bee season, April to October. Participants will learn how to:
• Build hive equipment
• Perform status checks of active hives
• Assess the health of the Queen
• Control for pests and diseases
• Harvest honey
• Prepare hives for winter
Each session includes both in-class learning and hands-on experience in the bee yard with experts. Veils and jackets available on request.
---
2020 COURSE DATES
Sundays, 10:00 a.m. to 1:00 p.m.
April 19, May 3, June 14, July 19, August 16*, September 20, October 25
Mondays, 10:00 a.m. to 1:00 p.m.
April 20, May 25, June 29, July 20, Sunday August 16*, September 21, October 26
*PLEASE NOTE: The summer harvest is a combined course on Sunday August 16, 2020 and will run from 10:00 a.m. to 2:00 p.m.
---
PRICING
$299 + HST
BOOK SUNDAYS
BOOK MONDAYS