2022-2023 Registration is Now Open!
The Nature School provides an alternative form of education designed to explore experiential learning opportunities and promote curiosity to nurture the whole child.
Students will receive the benefits of an inquiry, play, and place-based education while learning in an outdoor setting.
LOCATIONS
The Nature School is offered at two Toronto and Region Conservation Authority (TRCA) locations: Kortright Centre for Conservation in Vaughan and Claireville Conservation Area in Brampton.
Visit the location pages to apply:
To register by phone, call Customer Service at (416) 667-6295 ext. 3.
Our family's experience with The Nature School program has been nothing short of inspiring.

Our sons come home from such days content, inspired and tired in a way that I seldom see during other organized activities and traditional school days. We can tell that they've used their bodies and brains in a way that has encouraged physicality, courage, leadership, teamwork and problem solving skills. Most notably, they have had FUN! And in play, the best sorts of learning take place naturally.

All of the teachers and leaders we've encountered have been kind, patient, enthusiastic and knowledgeable. In searching for an alternative form of education for our youngest son specifically, we are confident that we have found such a place with The Nature School. We are excited to see him develop even further while taking part in a full time program.

Leslie and Craig Ferguson – parents to Tate (6) and Charlie (8)
To provide a supportive outdoor student-led learning environment that empowers, motivates and develops the whole child.
Take Risks
Provide opportunities to build a student's innate motivation, confidence and skills to take supported risks within a nurturing environment where it is safe to fail.
Educate the Whole Person
Develop the physical, social, cognitive, linguistic, emotional, social and spiritual aspects in our students and promoting their holistic development by linking school experiences to students' life experiences.
Student-Led
Support student development through the use of learning approaches that motivate students to develop theories, questions and ideas that build critical skills in the learning process.
Environmental Stewardship
Utilize the diverse habitats that exists in the natural learning environment to foster a connection with and develop an appreciation for the natural environment.
Since enrolling our daughter in the preschool program, we have seen her confidence, sense of adventure, and imaginative play flourish. She is living and breathing a preschooler's dream, in an outdoor environment that is supportive and educational without being pressure filled or overstimulating. The program provides both the structure and the freedom to explore, be inquisitive, be active, learn about themselves, their peers, and the environment, and best of all, get dirty while doing it all!

Sophie Dearing
LEARNING APPROACHES AND CURRICULUM
Teachers use a student-led, inquiry-based approach when developing lessons.
Teachers facilitate student learning through providing a variety of tools, resources and experiences that guide students to find answers to their own questions. This helps build confidence, self-reliance and independent thinking skills.
The methods used by our teachers include:
Inquiry- based: A dynamic and emergent process that builds on students' natural curiosity about the world in which they live.
Play-based: Recognizes the integral role of play in a child's development. This approach engages the whole child by encouraging a depth of experience and treating a child's emotional, physical and social selves as interwoven.
Experiential learning: Learning that is based on students being directly involved in a learning experience rather than being taught pre-determined lesson plans. Students learn through and reflect on their learning experiences.
Place-based: The act of connecting children to a particular place through direct experiential contact.
At The Nature School, students learn language arts, mathematics, science, social studies, physical education, visual arts, music and drama through these learning approaches.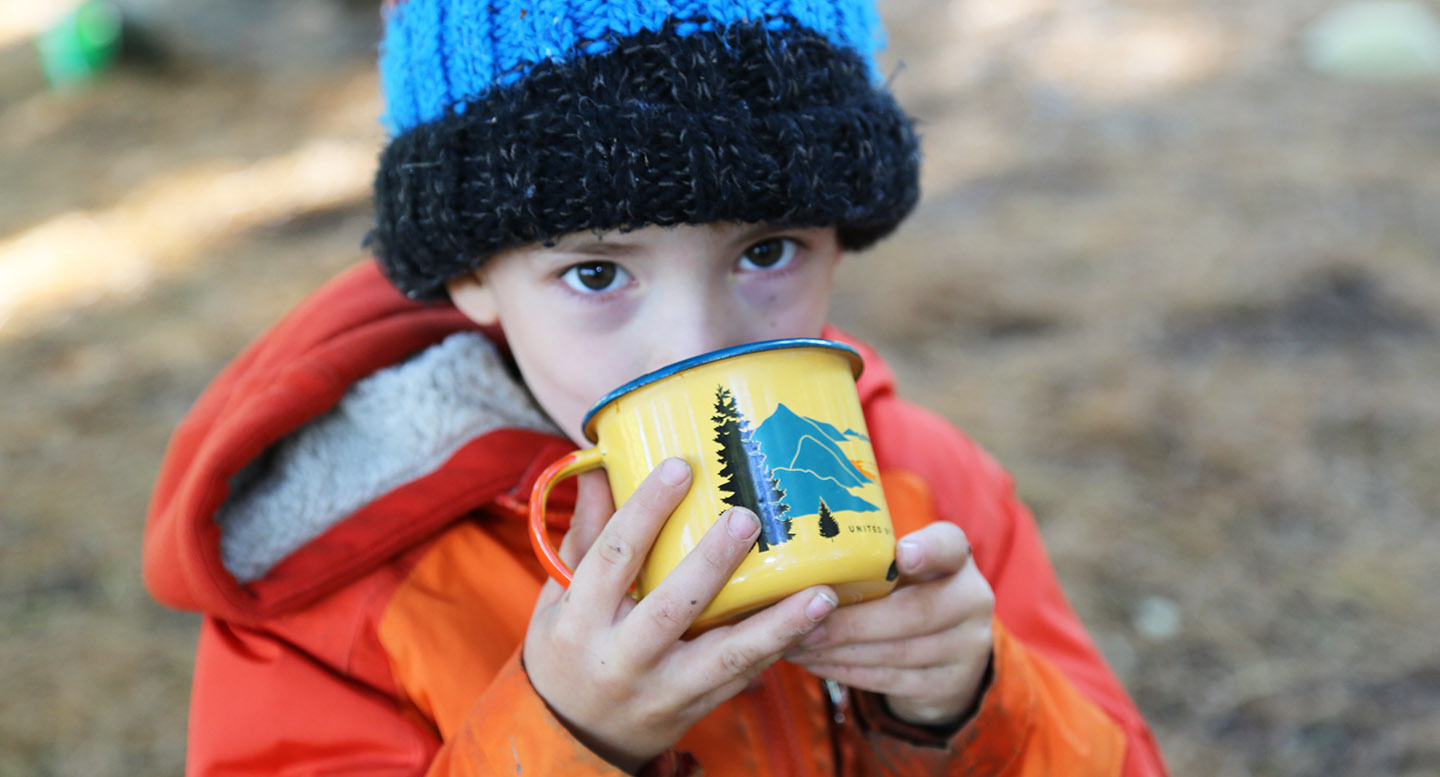 In addition to the full week, The Nature School can be booked on a per day basis. When applying, parents may choose anywhere from one to five individual days (one or two for preschool). You will be asked to indicate your preference of specific days of the week when completing the booking form.
| PROGRAM | 2022 TUITION* |
| --- | --- |
| The Nature School (1 Day per Week, Sept to June) | $2,940 |
| The Nature School (2 Days per Week, Sept to June) | $5,880 |
| The Nature School (3 Days per Week, Sept to June) | $8,820 |
| The Nature School (4 Days per Week, Sept to June) | $11,760 |
| The Nature School (5 Days per Week, Sept to June) | $14,700 |
| The Nature School Preschool (1 Day per Week, Sept to June) | $1,785 |
| The Nature School Preschool (2 Days per Week, Sept to June)** | $3,570 |
| The Nature School Weekend Program** | $341 |
* Fees are based on full school year program (September to June).
** Offered at Kortright Centre only.
CANCELLATION POLICY
Cancellation requests must be received by TRCA with 14 days notice before the child is removed from the program and tuition fees are cancelled. The $300 deposit is not refundable. There is no refund for school days missed or children opting not to participate in activities. Cancellation requests must be received in writing by email to vservices@trca.ca. Minimum registration numbers are required for The Nature School to operate. In the event TRCA must cancel The Nature School due to low registration a full refund for the cancelled days will be issued.
SCHOOL CLOSURE POLICY
In the event that The Nature School is closed to in-person learning due to a government order, including but not limited to reasons of COVID-19 related restrictions, The Nature School will reduce tuition fees by 50% and will move to online learning. For Nature Preschool, online learning will not exceed three weeks in duration, at which time tuition fees will not be charged. For Nature Primary School, online learning will not exceed five weeks in duration. Withdrawals during school closures will follow the cancellation policy above.