Since 1982, the Kortright Centre has been a centre of excellence in the field of sustainable technology.
Explore the 1.6-kilometre Innovation Trail and see Canada's largest educational demonstrations of renewable energy and energy efficient technologies. Take your energy education one step further by taking part in one of our energy workshops and learn how to conserve energy and save money!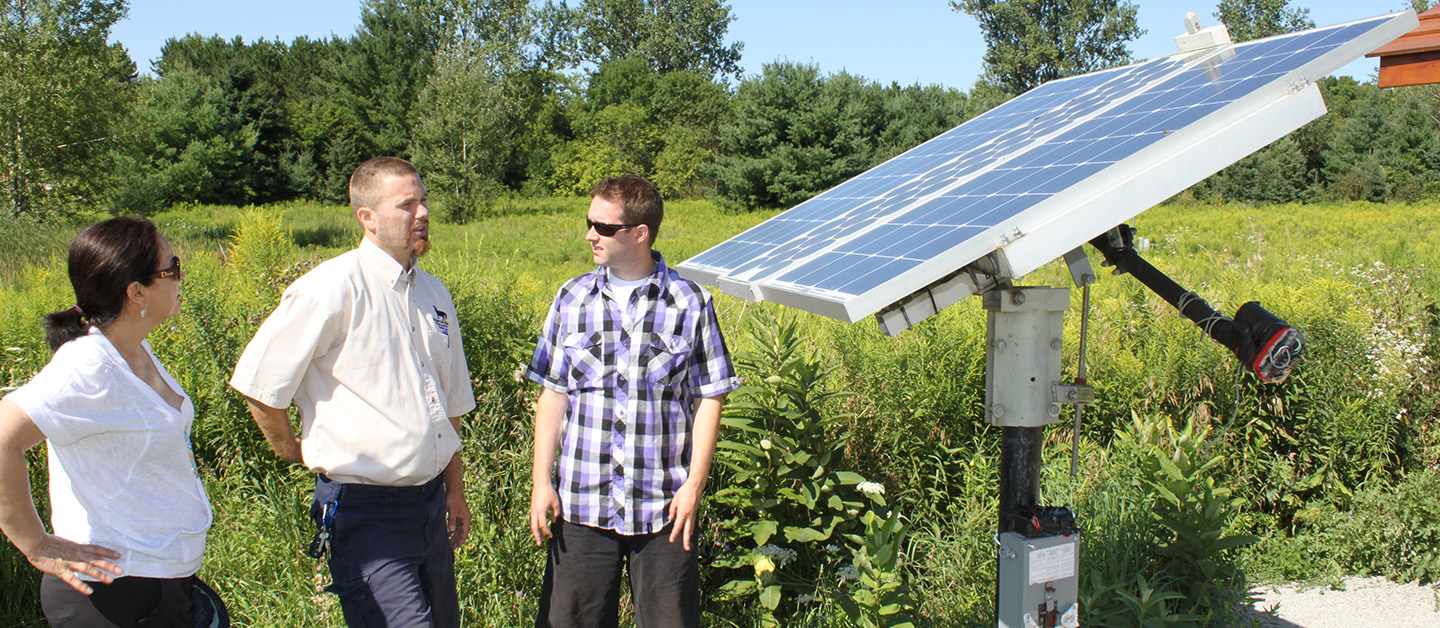 OUR HISTORY
The Kortright Centre is named after world-renowned outdoorsman, author and conservationist Francis H. Kortright.
Long before the environmental crisis became an issue of global concern, Kortright recognized the urgency and resolved to do something about it. He devoted the latter part of his life, his full attention and his abundant energies to the cause of protecting wild creatures of the fields, forests, waters and skies. In so doing, he created for all Canadians a legacy that will be appreciated by many generations to come.
Since the Kortright Centre opened, it has delivered unique environmental educational experiences to more than two million visitors.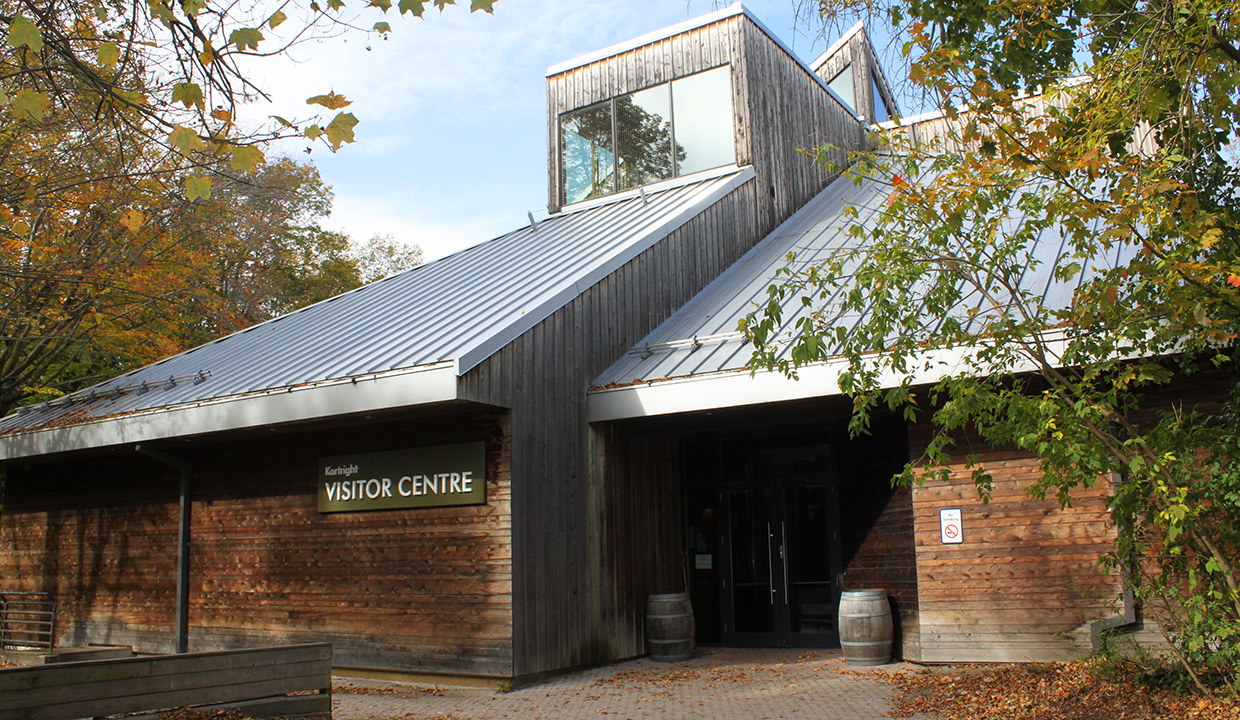 OUR MISSION
The Kortright Centre works with individuals and communities to accelerate the adoption of sustainable technologies and practices by providing educational programs, demonstrations and partnerships. The objectives:
To instill an awareness and appreciation of the natural world.
To develop an understanding of the relationships between healthy ecological systems and our lifestyles.
To demonstrate practical, relevant and leading-edge sustainable technologies and practices.
To motivate and support individuals, organizations, government and business to adopt sustainable options and actions.
To develop leaders, champions, projects and programs in the community that accelerate the transformation of the Toronto region into the most sustainable community in the world.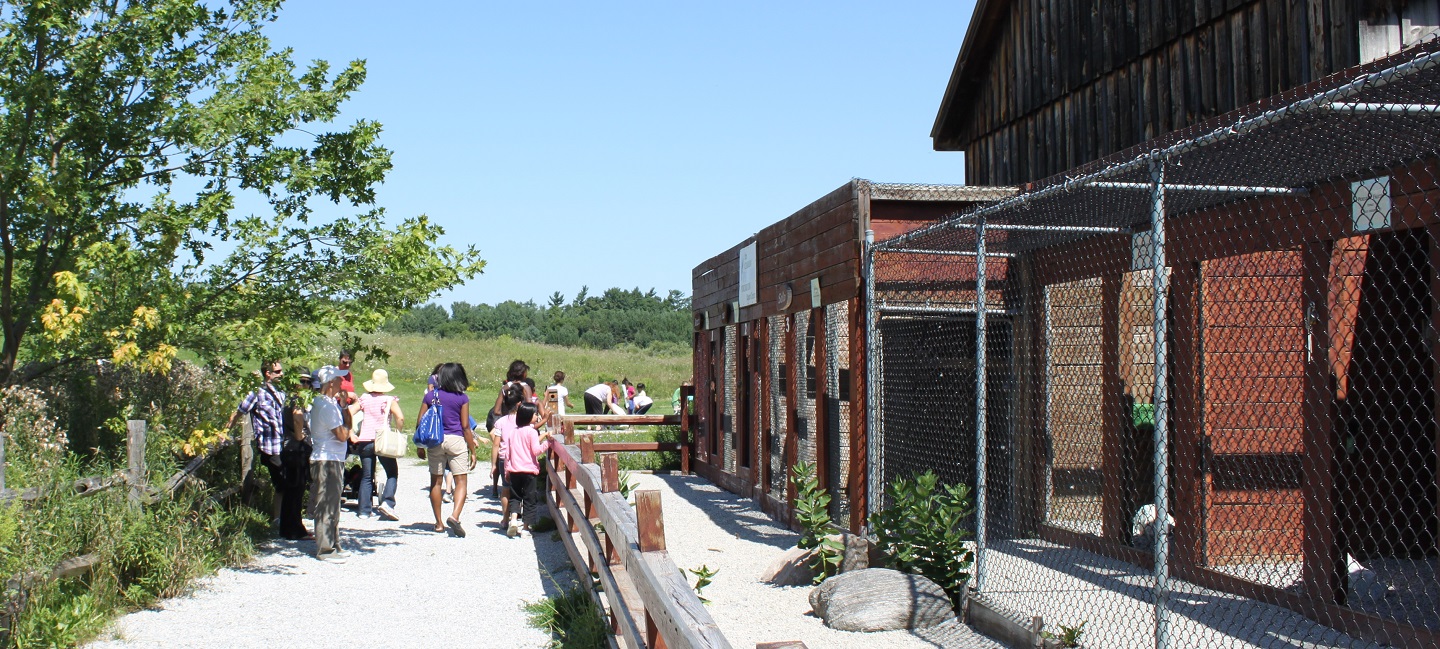 RENEWABLE ENERGY AT KORTRIGHT
The Kortright Centre offers one of Canada's largest educational demonstrations of renewable energy and energy-efficient technologies. Available activities include:
The Innovation Trail
The 1.6-kilometre Innovation Trail features one of Canada's largest educational demonstrations of renewable energy and energy efficient technologies. These demonstrations provide the knowledge and inspiration that can help you make informed decisions about technology and lifestyle to reduce your impact on the natural environment.
Demonstrations along the trail include:
Eight kilowatts of grid-connected photovoltaic systems
500 watts of remote photovoltaic systems
Canada's first roof-mounted grid-connected photovoltaic system
Canada's first solar shingle roof system
120 watt solar water pumping system
10 kilowatt grid connected wind turbine
50 and 400 watt small wind turbines
Three solar hot water heating demonstrations
HABITAT/SPECIES CONSERVATION AT KORTRIGHT
The Kortright Centre for Conservation provides a natural oasis in an region where farmer's fields and woodlots are rapidly giving way to housing and commercial developments.
From forest to fields to wetlands, the property boasts a wide variety of habitats and natural features to explore.
Nature preservation and species conservation are important at the Kortright Centre. Please stay on the trails and boardwalks and keep dogs on leash at all times to assist us in maintaining high-quality habitat for the plants and animals that call Kortright home.

Bee Space Demonstration Gardens
In 2017, we renovated our bee hive observation building, nicknamed "The Bee Space," to enhance the visitor experience.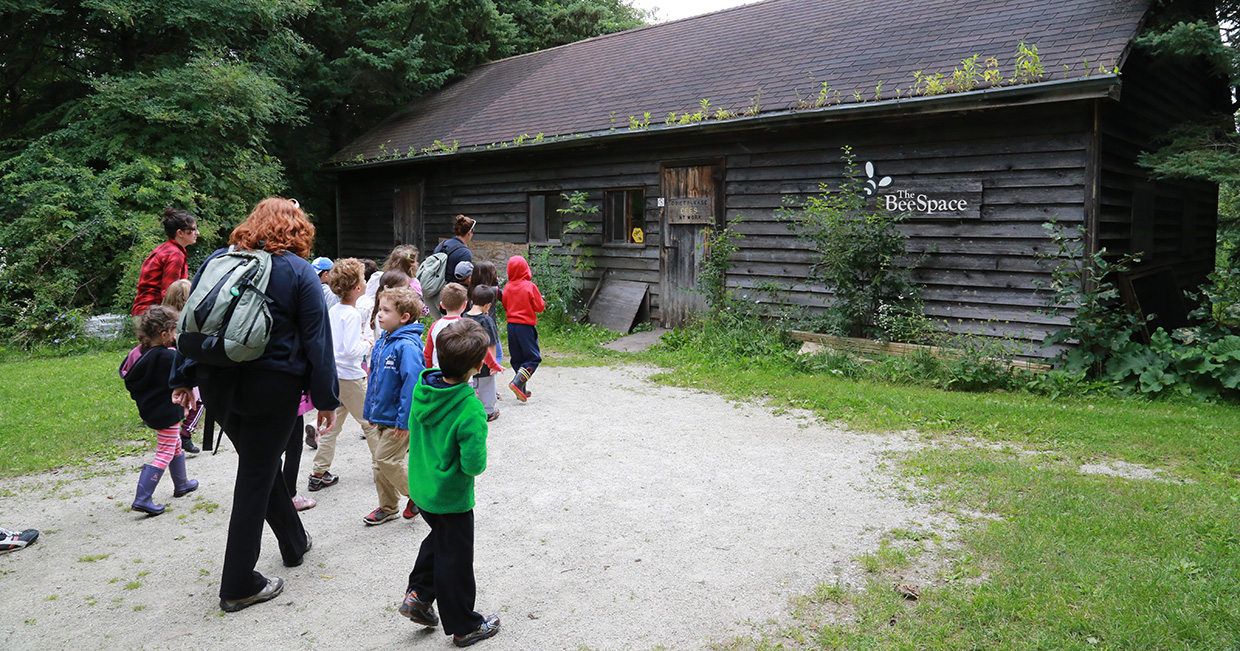 We are also adding bee-friendly demonstration gardens to teach visitors how they can enhance their yards and gardens with attractive native plants that provide nectar for bees and other pollinator species.
Planting for this ongoing project began in spring 2017 with a woodland flower garden. Future features will include a full sun garden, a wildflower meadow to provide nectar for our bees, and interpretive signs.
Allan Foster Garden Project
The Allan Foster Garden is a 0.5-hectare meadowscape that is currently under restoration to create a pollinator garden with native wildflower demonstration gardens, wildlife habitat enhancements, an outdoor classroom, and a Story Walk™.
The project broke ground in Fall of 2016 and will be completed by the spring of 2018.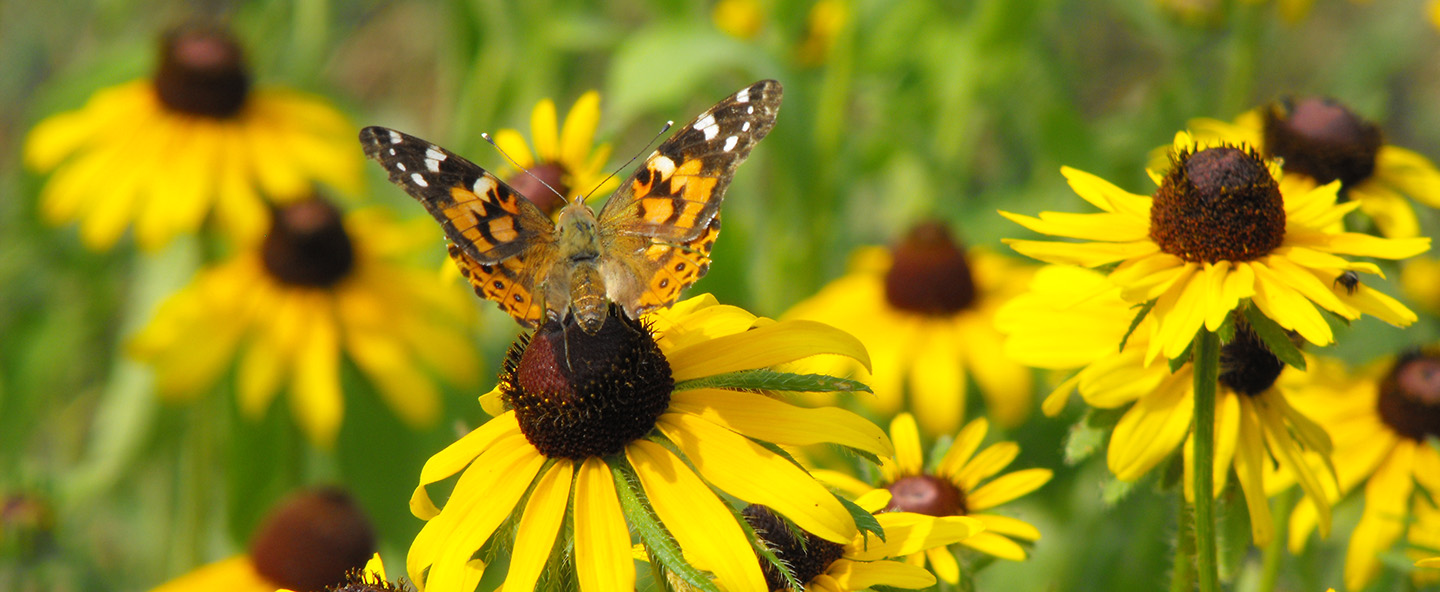 This garden project is named for Allan Foster, in honour of his contributions to the Kortright Centre during his 30-year career as supervisor of education.
An expert naturalist, botanist and storyteller, Allan called Kortright his home for many years, sharing his wealth of knowledge with countless visitors.