KIDS' BIRTHDAY PARTIES
Connect with nature at your next birthday party. Bugs, bees, birds … or a little bit of everything! Choose from one of the following themes, and let us help create an unforgettable experience.

ALL YEAR
Imagine you are a squirrel, a deer, or a rabbit. How would you survive in the forest? Play active games that show how animals manage to hide, find food, use camouflage, and communicate with each other. Seasonal activities may include snowshoeing or a creek walk.


APRIL TO OCTOBER
Come fly a kite! Watch your kite climb towards the sky and chase the clouds. See how we can capture the wind's energy to fill a pond and generate electricity. For an additional $4/kite, make, decorate and take home your own kite.


ALL YEAR
Journey back 400 years and learn to survive like the Wendat people who lived on this land. Spend your big day grinding corn, tracking animals, using primitive methods to start a fire and playing traditional Aboriginal games.


MID-APRIL TO OCTOBER
Whether it is a river, marsh, pond or swamp, Kortright's wetlands are fascinating habitats to explore! With a dip net in hand; search for frogs, fish, turtles, invertebrates and more. Play games and learn what you can do to help save our wetlands.


ALL YEAR
This exciting program focuses on the plants and animals of Kortright. Become a nature spy through hands-on activities including nature games and activities, touching furs and feathers and hiking through Kortright's many amazing habitats. This program is seasonally adjusted for year round birthday fun.


MAY TO SEPTEMBER
Spend your special day dressing up like a bee keeper and tasting pure honey made from Kortright's bees. Get really close to Kortright's active bee hives from the safety of a screened-in building. Learn about "smokers", "supers" and other beekeeping equipment.


ALL YEAR
Become an owl explorer for the day! Keep your eyes and ears open for our feathery friends as you hike through owl territory. Learn to "hoot like an owl" and dissect owl pellets to see what the owls have been eating.


MAY TO OCTOBER
Tiger Beetles, Ambush bugs, Dragonflies and Painted Lady Butterflies are just some of the amazing insects that call Kortright home. Learn about these fascinating invertebrates during this hands-on program. Party goers will be given the opportunity to catch, observe and release a variety of insects in different habitats.
Birthday Party Information
Kortright Centre has partnered with bypeterandpauls.com to meet all of your event catering needs! Sit back, relax, enjoy your child's party and leave the food requirements to us! See the Catering Options below. (Please note: Parties are still welcome to provide their own cakes or cupcakes for participants.)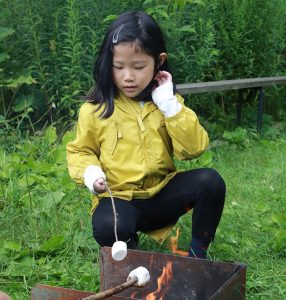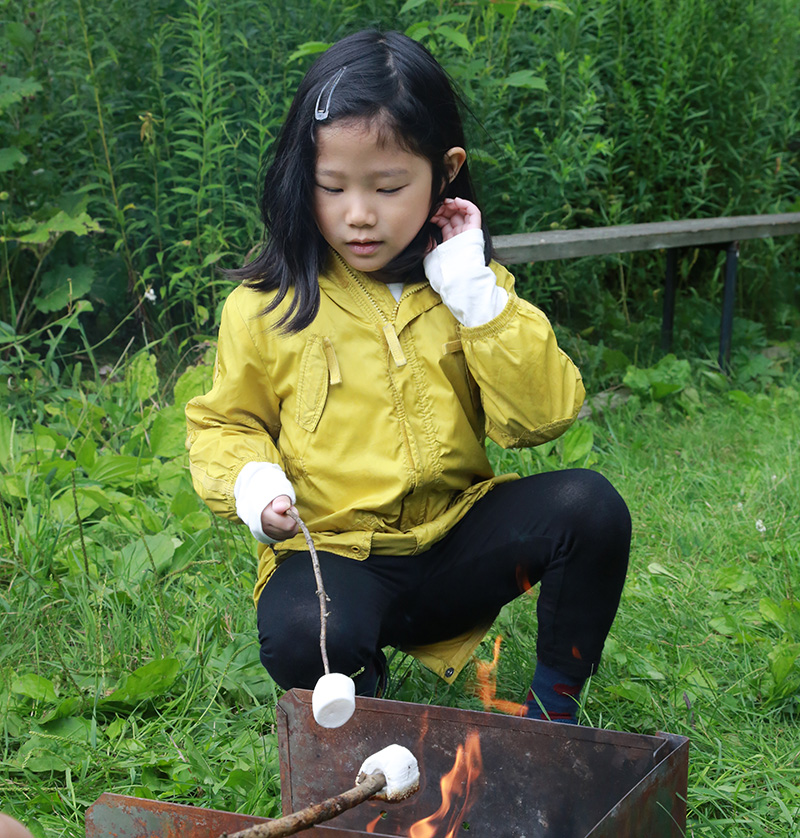 Our themed parties are designed for children from four to 12 years of age. To ensure everyone has an enjoyable time on their special day, we do require the birthday child to be at least four years old.
Parties are three hours in length (two-hour program and one hour for food and cake).
All parties are led by a Kortright Nature Guide and include a themed hike through the forest and nature games.
Add a Marshmallow roast to your party for just $1 per participant.
Each party has an outdoor component. For your comfort, we suggest you dress for the weather on the day of your visit and that participants wear closed-toed, flat-soled footwear (such as running shoes).
Booking Fees
$330.00* for up to 15 children and 3 adults. There will be an added charge of $10.00 for each additional child and $8.05 for additional adults. There is a 10% discount for members.
A 50% deposit by VISA, MasterCard, or cheque is required at least four weeks prior to the party date.
Cancellations must be made in writing at least 15 days in advance or the deposit is non-refundable.
A 10% administration fee will apply to all cancellations.
Same-day cancellations or no-shows will be charged the full cost of booked participants.
*Prices are subject to change without notice
Birthday Party Catering Drop-Off Menu
| | |
| --- | --- |
| 12″ Homemade Cheese Pizza (8 Slices) | $15.50 |
| 12″ Homemade Pepperoni Pizza (8 Slices) | $16.50 |
| 12″ Homemade Deluxe Pizza (8 Slices) | $18.50 |
| The BYPNP Beef or Veggie Burger, Individual potato chips, Assorted condiments | $12.75 |
| Chicken fingers and French fries, ketchup and plum sauce | $12.75 |
| Grilled Cheese Sandwich with Vegetable Crudites & Ranch Dipping Sauce | $12.75 |
| Individual Mixed Green or Caesar side salad | $3.75 |
| Assortment of Bottled Water/Assorted Soft Drinks and Juices with Biodegradable Disposables | $3.50 per person |
* Menu and prices are subject to change without notice.
** Notice required for all orders. All orders to be pre-paid.
*** This is a drop-off only. Service is not included. In case you need a dedicated server(s), extra charges will apply.
**** We can customize any menu based on your requirements and dietary restrictions. Please contact us and we will be pleased to assist you.
***** Minimum order $150 + 15% service charge + tax to be prepaid 3 days prior to event, no refunds or cancellations. All orders subject to 15% service charge + tax
Kortright EventSpace is NOT a nut and gluten free facility.
---
PICNICS
Kortright Centre is the ideal setting for picnics of all sizes — from large gatherings to simple family get-togethers.
We offer two large open areas with restricted access suitable for a range of activities, including entertainment and food service.
For information and bookings, please contact vservices@trca.ca.

Shelter and hydro, close to the Visitor Centre and Innovation Trail. Ample parking nearby and access to washrooms in the main building.
CAPACITY: 500 – 1,000
Open site located on a large field. Ample parking available in Kortright main lot. Open to the elements. Portable toilet rental required.
CAPACITY: 200