COURSES
At Kortright Centre for Conservation we understand that education is a lifelong process. To provide learning opportunities for our adult visitors, we have developed a series of adult courses, all taught by experts in the field, and designed to provide hands-on training that will allow you to apply your knowledge.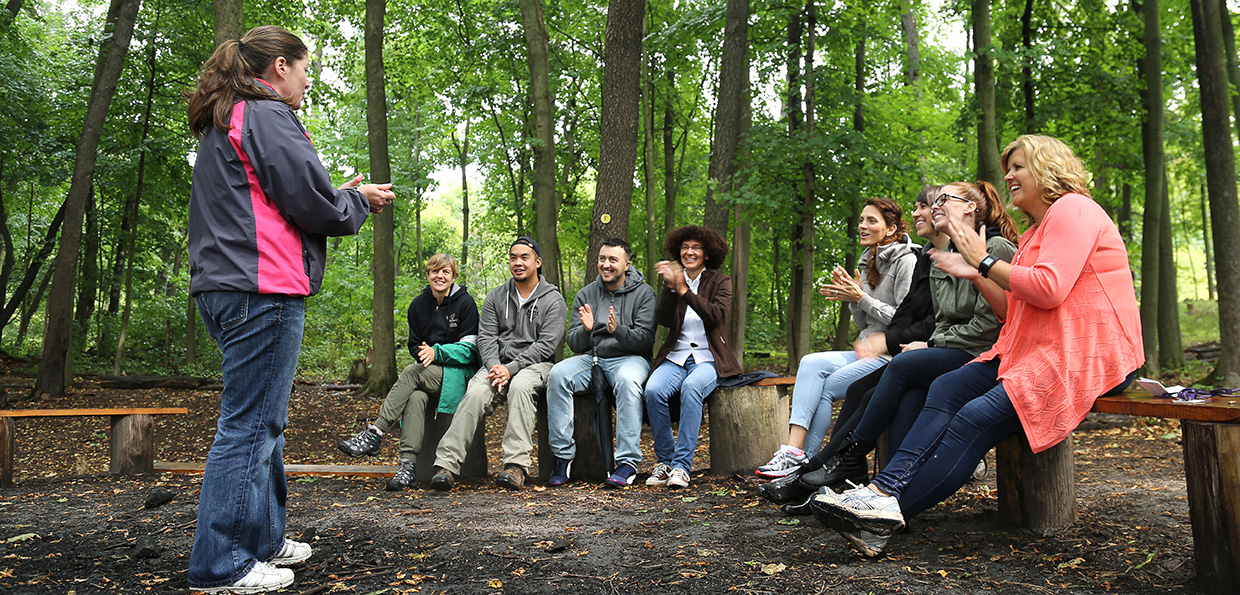 WORKSHOPS
The Kortright Centre for Conservation is pleased to offer workshops that cater to both amateur and professional naturalists looking to learn new skills in a fun and hands-on environment.
Individually marked workshops are also offered as part of the Ontario Naturalist Certificate Course Level I (*) or Level II (**).
  * Also offered as part of the Ontario Naturalist Certificate Course Level I.
** Also offered as part of the Ontario Naturalist Certificate Course Level II.
HEALTH & WELLNESS
At Kortright Centre we recognize that spending time in nature is an important part of a healthy lifestyle. In 2018, we are offering a new suite of programs to nourish your body and soul.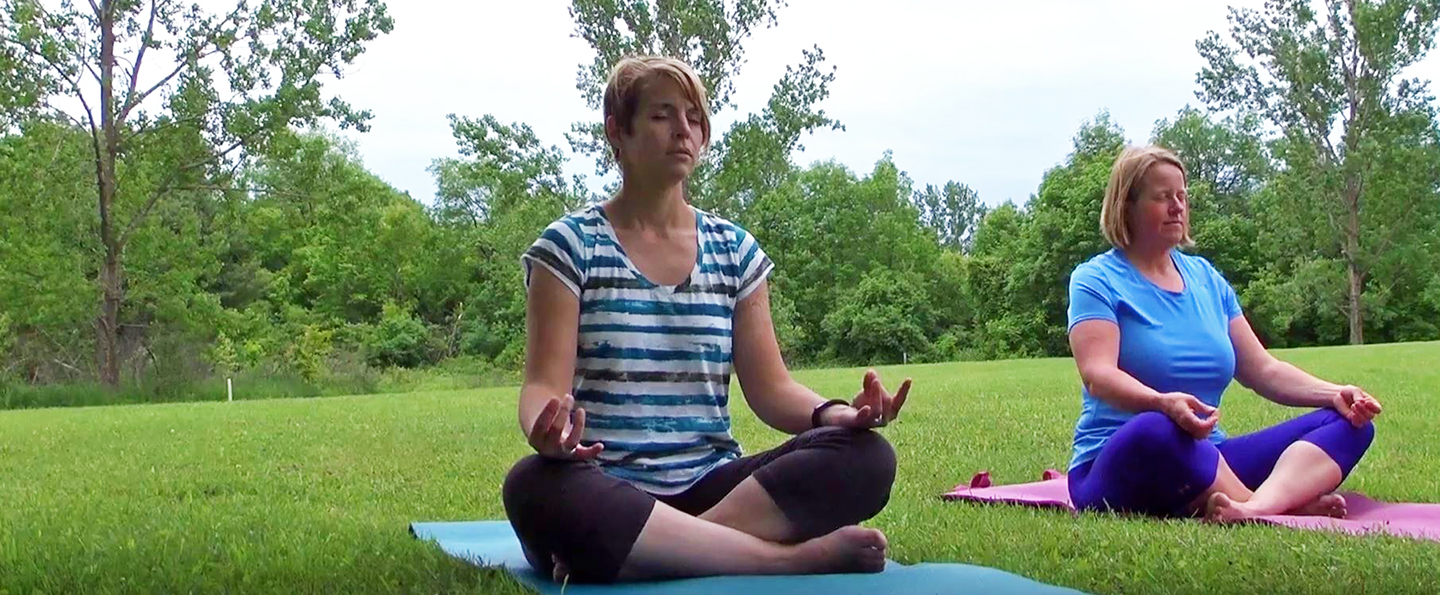 ECOPSYCHOLOGY
Participants will have the opportunity to engage in an eight-week program that explores the principles of Ecopsychology and Eco Art Therapy.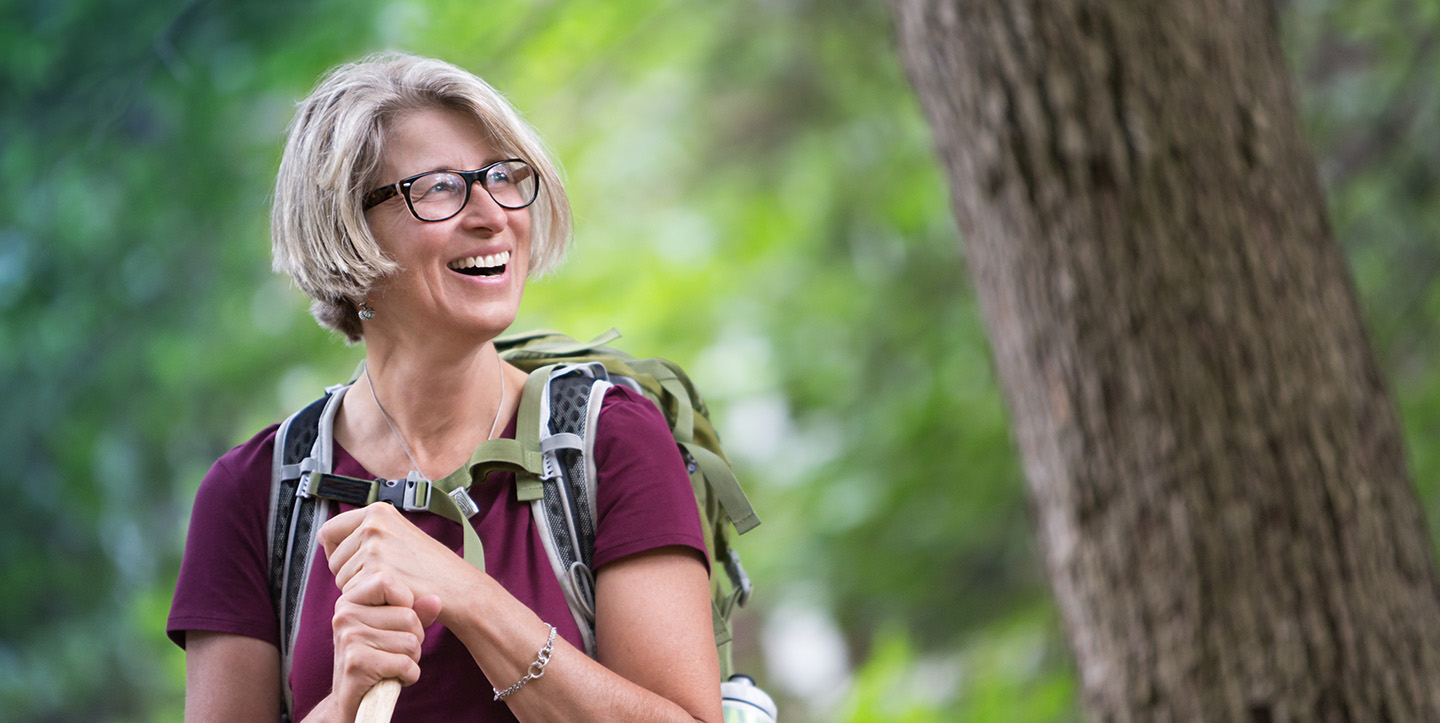 Walking through this program, participants gradually gain a deeper sense of self-value, one's relationship with nature, and a desire to engage with nature as a trusted and valued aspect of one's own life.
Each week, participants will be introduced to new concepts, which they will then apply to practical activities and then reflect both collectively and individually.
Explore ways to gain a deeper understanding of how nature communicates, and what we can learn from this in our own lives. Challenge yourself to think beyond the five senses and stimulate your inner green. Get creative as we explore Eco-Art activities that go beyond the barriers of artistic techniques. Integrate yourself with Nature and the numerous life systems that intricately flow all around us.
Guest Instructor: Memona Hossain.
---
2018 COURSE DATES
Mondays and Wednesdays, 6 pm to 8 pm
June 4, 6, 11, 13, 18, 20, 25 and 27
PRICING
$299 + HST for eight-week course

FOREST THERAPY WALK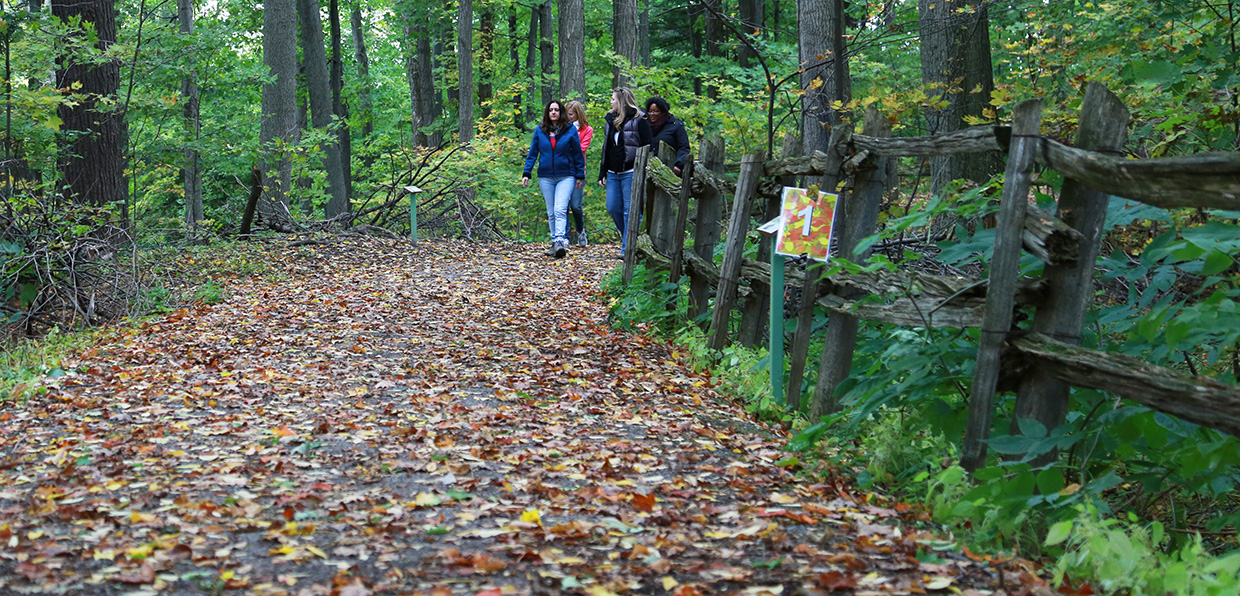 Forest therapy is a concept based upon the Japanese practice of shinrin yoku ("forest bathing"): the practice of immersing yourself in nature — or more specifically the forest — and connecting with the forest in a deep, mindful way that allows for inner and outer healing.
A forest therapy walk isn't just a walk in the forest: it's a slow, intentional journey with various mindful and nature connection practices integrated to engage every one of our senses, and to allow for deep healing and connection.  In forest therapy, the guide opens the door and nature is the therapist.
Individuals of all ages and abilities are able to participate. No particular fitness level or previous experience is needed – simply an openness.  We don't go very far in a mindful forest therapy walk: we learn that a little actually goes a long way for us, and discover the importance of "slowing down."
Each 2.5 hour walk will be completely outdoors, so it is important to dress in layers, and wear clothing appropriate for the weather.
---
DATES & TIMES
Sunday September 30,  2018 – 10 am to 12:30 pm
Sunday October 28, 2018 – 10 am to 12:30 pm
Sunday November 25 – 10 am to 12:30 pm
PRICING
$45 + HST
BOOK NOW
NATURALLY MINDFUL
This 6-week course will help you to cultivate the practice and attitudes of mindfulness meditation in daily life by learning from your own experiences and from the wisdom of nature.
Cultivating mindfulness enhances our ability to connect with nature and trains our minds and hearts to live in the present moment. Practicing mindfulness in nature can help us get to know ourselves better and learn to more easily switch from the busy "doing" (reactive) move to "being" (responsive) mode.
Each two-hour session, led by Ameeta Dudani, will include teachings, guided practice in nature, periods of silence, mindful journaling, and group discussion. No experience with mindfulness is required for this course.
In the tradition of most mindfulness courses, this course will include a silent retreat.
---
2019 COURSE DATES COMING SOON.
SUSTAINABILITY EDUCATION & TRAINING
The Sustainable Technologies Evaluation Program offers a wide variety of workshops and certification programs at the Kortright Centre, for both professionals and homeowners.
These programs cover disciplines such as renewable energy technologies, green building technologies, and many more.
BROWSE PROGRAMS
Kortright's Commitment to Excellence
We offer Canada's largest educational demonstrations of renewable energy and green buildings.
Our staff members have more than 75 years of  combined experience in teaching about and installing photovoltaic (PV) systems.
We maintain a low teacher-to-student ratio (maximum of 16 students).
We offer the latest demonstrations of real systems ranging from:

100 watts to 90 kw
Grid and off-grid systems
Sloped roof top flat, roof roof, integrated and tracking systems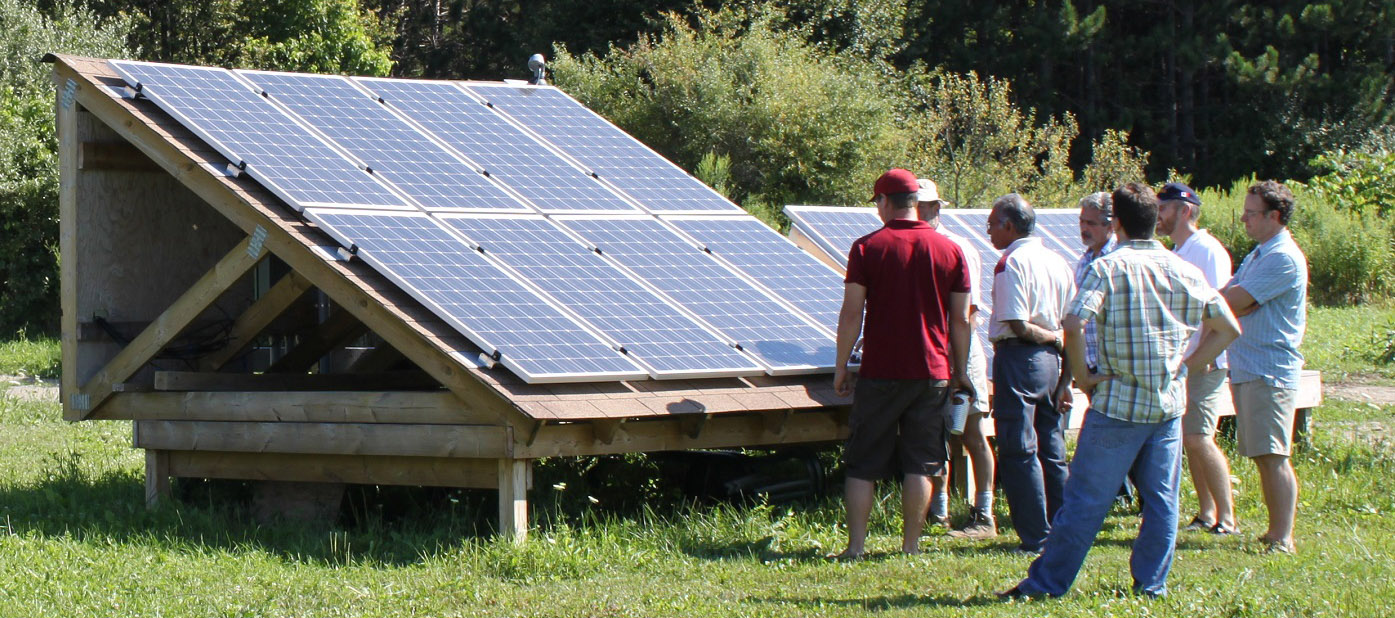 SUSTAINABLE HOUSE TOURS
Take a guided tour or our two LEED Platinum-certified houses: one illustrating sustainable practices readily available today, the other demonstrating cutting-edge sustainable and renewable technologies on the horizon.

Public Tours are available on the following days and times:
Saturdays and Sundays, March 4 to April 2 and every day during March Break 2018 (March 13-17) at 11:30 am, 1:30 pm and 3 pm.
Every Saturday and Sunday in October and Thanksgiving Monday at 2:30 pm.
Tour space is limited and advance registration is required.
Please call 905-832-2289 to reserve your spot.