Students create ephemeral art in a natural landscape and discover concepts in visual arts.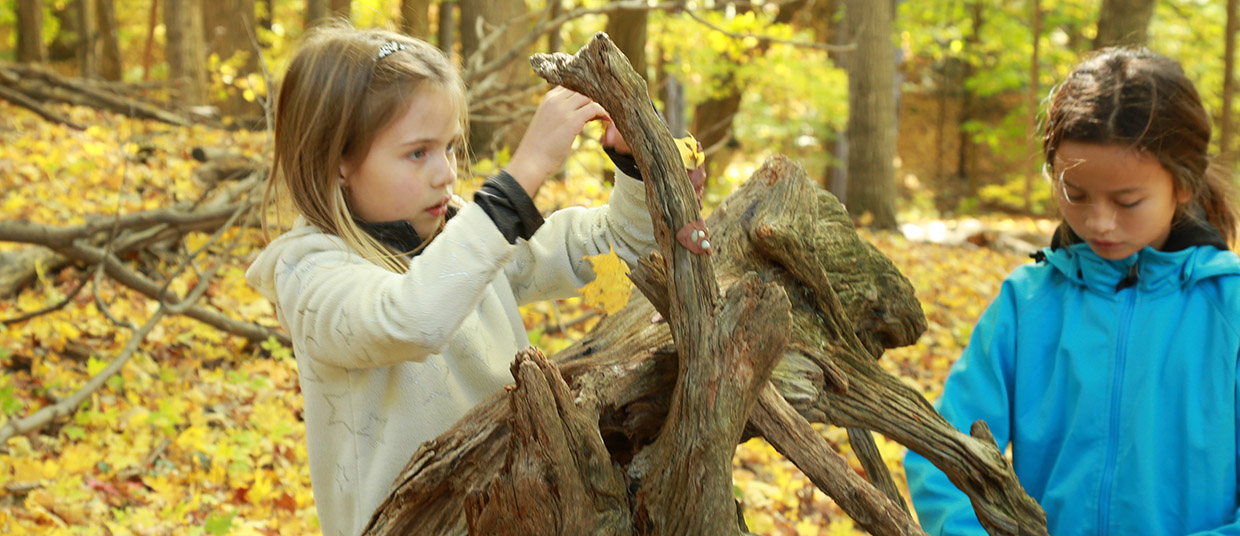 Kortright is the perfect setting for students to explore the world of ephemeral art: art made directly on the landscape using available natural objects.
Students will experience hands-on contact with natural objects, which leads to closer observation, a greater understanding of key visual arts concepts, and an increased attention to detail.
This style of art gives students an opportunity to express their creativity in a variety of ways, and provides a level playing field for students who are less adept at traditional paper and pencil art.
Teachers should bring a good camera to record the students' art installations.
Half Day  |  All Year
NOTE: Teachers may wish to explore the works of Andy Goldsworthy, Chris Drury, Richard Long and Alan Sonfist in preparation for their visit.
Curriculum Connections:
• Visual Arts
• Life Systems
BOOK NOW